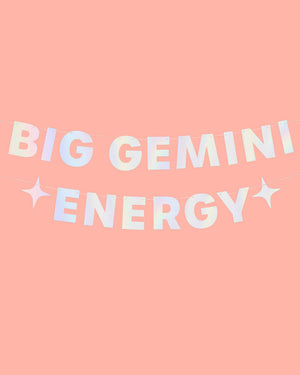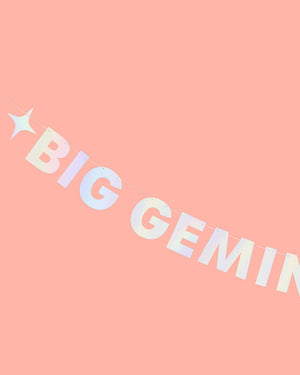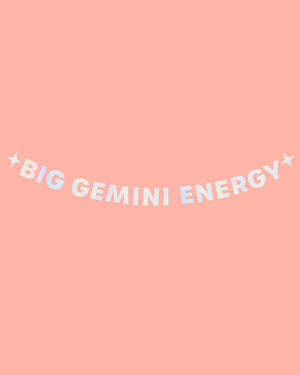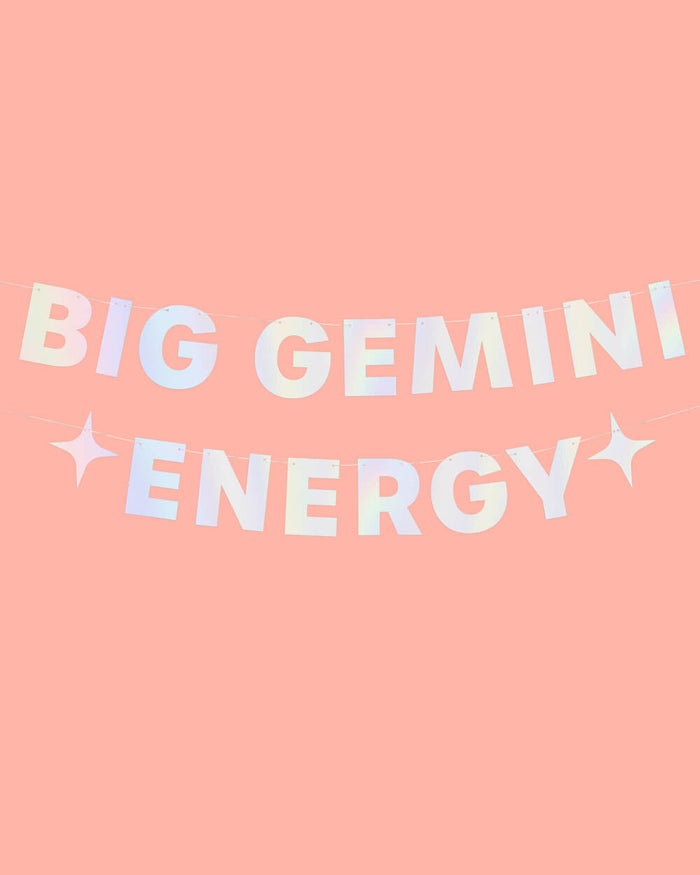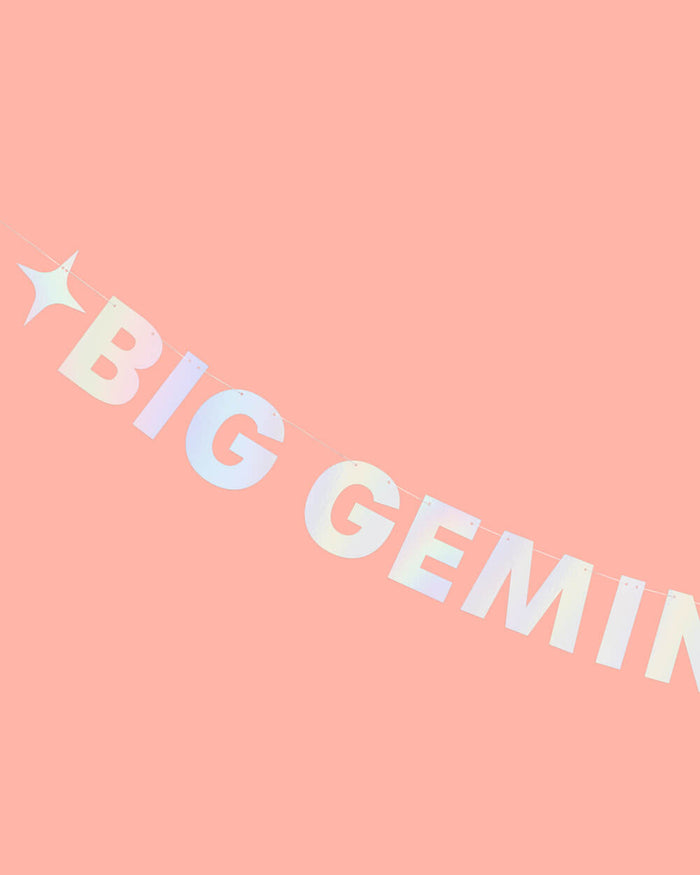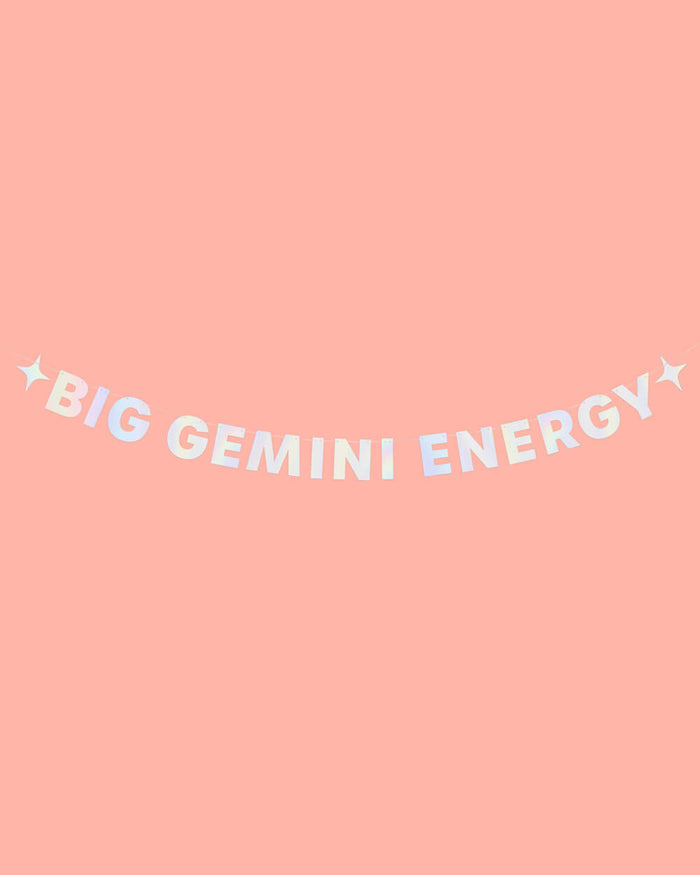 /
Big Gemini Energy Banner
Time to party.

Big Gemini Energy Banner, spans 5 feet

Iridescent foil finish - think shiny + luxe

Pre-strung and ready to party
With a Gemini around, you never know what kind of adventures you'll have! Celebrate the big gemini energy in your life with our must have birthday banner.