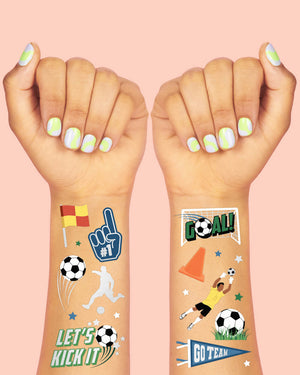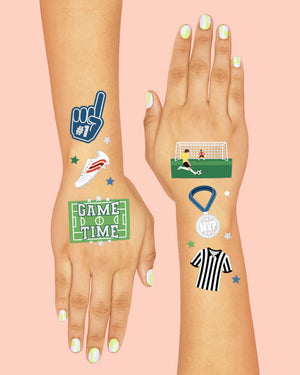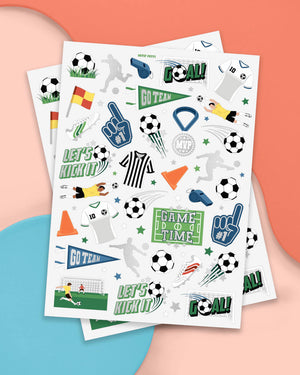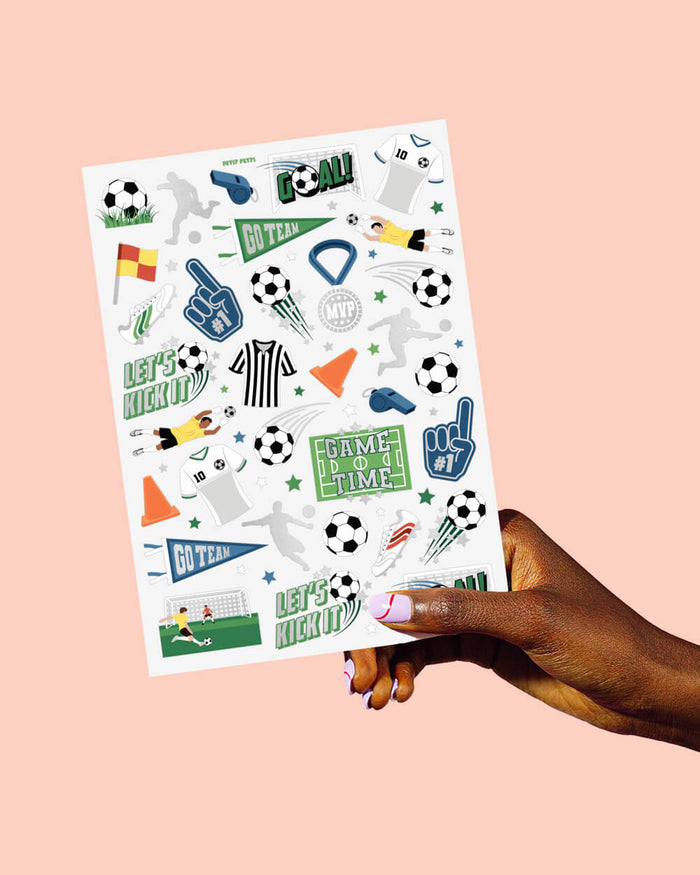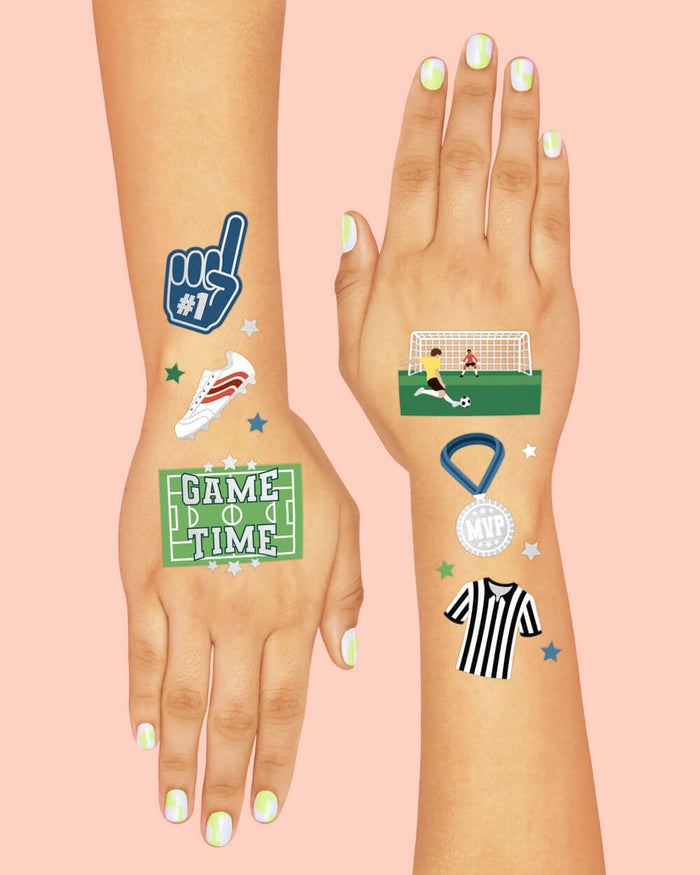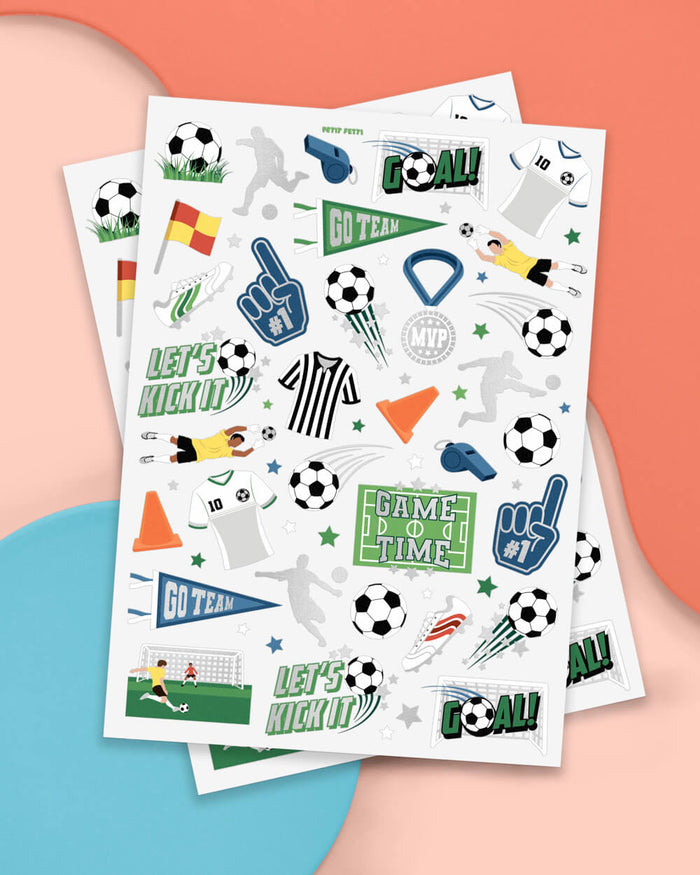 Soccer Tats
MVP of the Party.
 54 temporary tattoos
 8.25" x 6" sheet

Full color with silver metallic foil
These soccer tats are the perfect team sport activity or party accessory! 54 designs total means no rookie or all star gets left behind - call your whole team, they're gonna wanna huddle up fast because these tats are gonna kick off a great party!